5 Pre-Employment Practices Construction Recruiters Need to Know
Hiring in construction is growing, and the first step is to nail pre-employment practices. Pre-employment practices involve screening, background checks, and testing. Here are some of the pre-employment best practices that can help construction companies address worker issues.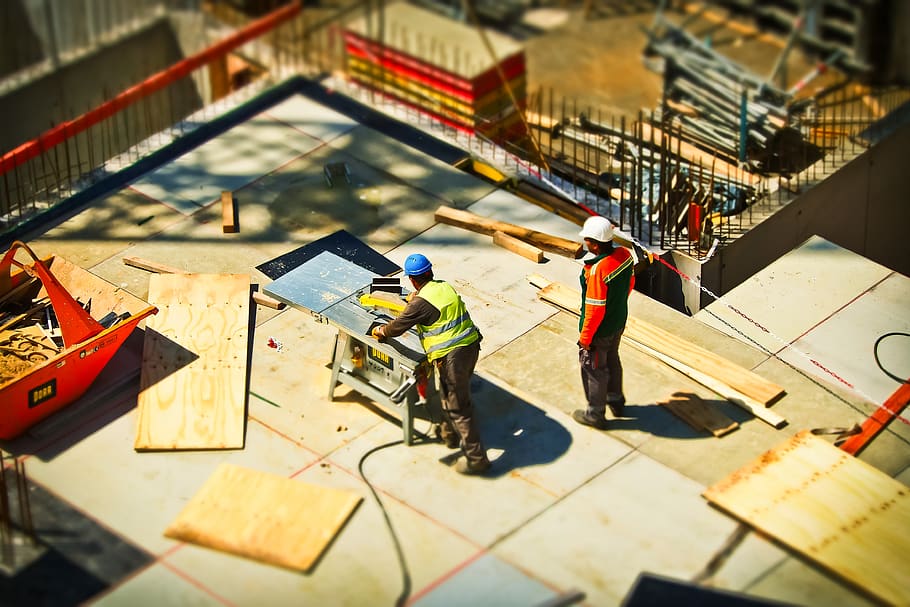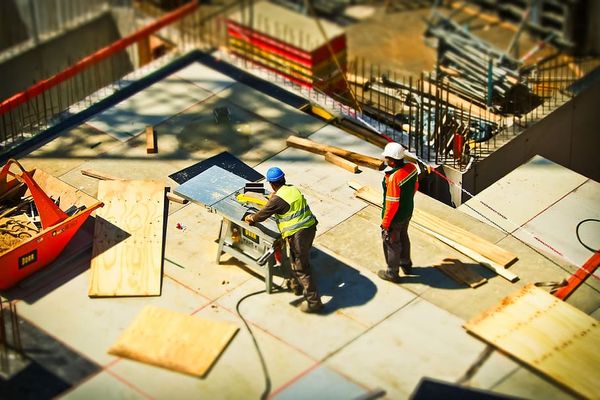 DeepHire would like to welcome guest Patrick Hogan to our blog. The following are his thoughts on how to hire construction employees.
The US construction industry is currently experiencing a huge surge in activity. The value of new construction projects in the country rose to $1.29 trillion in 2018, doubling 2011's $788 billion. The industry is on track to continue this positive growth, forecasted to reach $1.4 trillion in revenue by the year 2023. However, many construction firms find it challenging to meet this demand due to the shortage in the supply of skilled workers.
According to the latest survey data from the Associated Contractors of America (AGC), 4 out of 5 construction firms found it difficult to fill both salaried and hourly craft positions in 2019. This continues to be a pressing concern. AGC's 2020 Sage Construction Hiring and Business Outlook Survey showed that the two biggest concerns of construction firms as 2020 gets underway are worker shortage and worker quality.
The labor problem is a pressing concern for construction firms as it has a huge impact on operations, training and safety programs, and ultimately, their bottom lines. With the lack of qualified construction employees, projects can take longer than planned, job tasks will be marred by multiple delays, and contractors may have to end up placing higher prices on bids.
Before this affects the bottom line, construction business owners need to be proactive in addressing the industry's labor issues. The best way to do so is to look at the recruitment process and find opportunities for improvement. One particular aspect that business owners should look into is that concerning pre-employment practices that involve screening, background checks, and testing. Here are some of the pre-employment best practices that can help construction companies address worker issues.
Lay the groundwork for the recruitment process
Every construction business needs a consistent and well-defined employment strategy. The first step in doing so is to determine the needs of the organization and establish the goals that the firm needs to meet over the course of the recruitment process. This involves determining the different types of positions that will be subject to background screening and testing as well as the designation of people responsible for the implementation of the strategy. There will be situations where sound judgment is needed, which is why it is crucial for the key person designated to have the right authority to make the call.
Aside from this, you should also consider the legal aspects of the process. Your pre-employment strategy should comply with labor requirements and anti-discrimination laws. The policy should also state in a clear manner how the screening process is done and guarantee impartiality with all candidates.
Include current employees in the planning phase
Human resources managers and recruiters do not always have complete information regarding the requirements and responsibilities of a particular construction job. Many construction roles are highly specialized and need specific training certifications and skills. It can be easy to just follow a template of similar roles but this could lead to unqualified workers committing errors on the job.
For this reason, it is crucial that you consult your own employees and include them in your decision-making during the recruitment process. Schedule a meeting with project managers and team leaders and show your recruitment plans to get their feedback. Create the job description with their help to ensure that it feels true to the role and is more effective in attracting the right people.
Conduct a thorough background check
A background check is standard practice by many organizations to verify whether a potential employee is actually who they claim to be. It involves checking their education and employment background, medical history, and possible criminal record.  Background checks are especially important in the construction industry due to the nature of the job. Construction employees are exposed to real dangers on-site and hiring unqualified workers will not only endanger themselves but also others.
That said, background checks require significant time and financial investment. With the industry experiencing tight deadlines, worker shortage, and payment issues, conducting background checks to screen job candidates is a tedious process. However, only through a background check can you verify a candidate's educational merits and eliminate any uncertainty that clouds hiring decisions. It can also discourage dishonest candidates from filing their application, ensuring that you meet qualified candidates sooner instead of weeding through dozens of resumes.
Choose the right test to administer
It is critical that construction organizations administer tests that measure skills, abilities, and traits that are relevant to the job. Using the job requirements and responsibilities as the basis, determine which types of tests make sense for the specific job role. General capabilities such as problem-solving, critical thinking, and learning ability are all valuable for all construction positions. More specific tests on the operation of equipment and the use of construction techniques are also vital in getting insight into how potential candidates will conduct themselves while on the job. It is always a good practice to select tests on a role-to-role basis.
Leverage new technology to supplement hiring practices
The construction industry has a reputation for being one of the least digitized sectors in the industry. But that doesn't mean there are no available tools that can help construction business owners in the recruitment process. With the current worker shortage in the industry, new technology can have a huge impact on drastically streamlining the recruitment process.
For instance, video interviewing has proved to be the best alternative to the traditional interviewing process. Not only does it speed up the recruitment process and engage candidates much sooner, but it also reduces scheduling problems typical of telephone and in-person interviews. This means recruiters get to the right candidate and fill the job much sooner.
The construction industry has its own unique challenges in recruitment that business owners need to address. As a major part of the construction workforce ages out of the job, it is important now more than ever to attract fresh talent to fill in their roles. And to do so, it is crucial that business owners take a look at the recruitment process and identify opportunities for innovation.
About the Author:
Patrick Hogan is the CEO of Handle.com, where they build software that helps contractors, subcontractors, and material suppliers with late payments. Handle.com also provides funding for construction businesses in the form of invoice factoring, material supply trade credit, and mechanics lien purchasing.